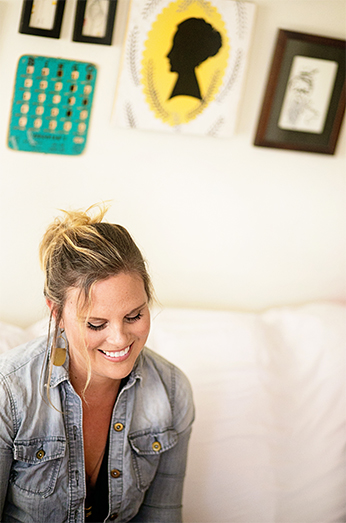 I AM AVAILABLE FOR HIRE, FOR EVERYTHING FROM CHILDREN'S BOOKS TO FABRICS. I can develop and create imagery for products from phone cases, furniture art, board games, and anything else your beautiful imagination can create. I am sought after because of my unique ability to manipulate colors and tell stories. I have my own vivid imagination when I paint and create but I also have the ability to translate other people's ideas and concepts into something visually stunning. I love collaboration, and if you have an idea and want to see it materialize visually, I am happy to create with you! Explore this idea more in commissions and licensing. My aesthetic is bold yet simple and always tells a story. To encapsulate my art into three words, they would be: fun, playful, and daring, of course. 🙂 I have been illustrating for over ten years and I have a degree in illustration and painting from the California College of Arts in San Francisco. I've illustrated children's books, board games, t-shirts, greeting cards, and signs! Yes, you name it. The possibilities for illustrating are endless and I'd love to collaborate or produce beautiful art for you. Did I mention I've illustrated pillows, vases, and furniture too? IF YOU ARE LOOKING FOR AN ILLUSTRATOR THAT CAN PROVIDE A PLAYFUL, COLORFUL AND BOLD PERSPECTIVE, I'M HERE FOR YOU! I feel very fortunate to be an illustrator because I get to use my imagination and work with a client to provide that image that they may be unable to project on their own. We conceptualize together and I provide the final visual product and often elevate the artistic idea to something the client may not have ever imagined. I bring energy, possibility, my heart, and passion into all of my illustration project.
EXPERIENCE THE JOY OF MY ILLUSTRATION WORK by taking a look at one of my most heartfelt projects—my illustrated book "i carry your heart with me" This book has been bought as a loving gift from parents, grandparents, and even for adults. My illustrations provide a sweet and unique backdrop for the adaptation of e.e. cumming's poem.


It is an absolute joy to do hand-lettering projects. I started experimenting with calligraphy when I was little, turning in an entire calligraphic book project in the 4th grade on the civil war;) I love the beauty of creating your own unique font with your natural aesthetic popping off the page, oozing with imperfect style. What I particularly love is using a brush to letter and enjoy creating many different styles working with different branding strategies. I have hand-lettered fonts for signs, letterheads, and for all sorts of businesses.