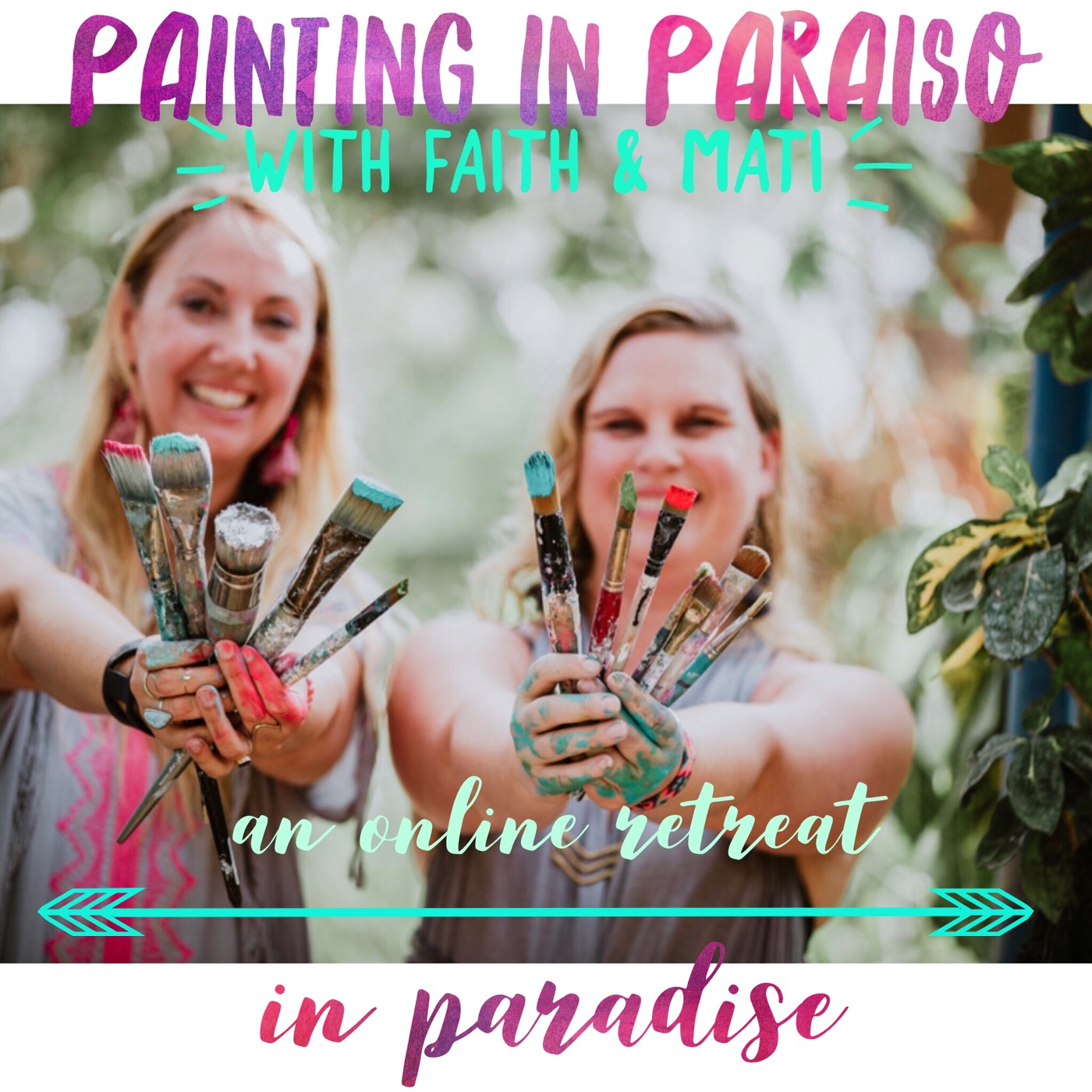 We wanted to bring you guys to paradise, join teachers & professional artists
Mati McDonough
and
Faith Evans-Sills
as they give you an infusion of jungle inspiration and let you know what its like to go on retreat with us! We bring some of that self care, delicious art making and colorful inspiration to you wherever you are, in this special online retreat. Its like having a bit of paradise in your pocket!
Come along, flying in over the volcanoes of Nicaragua, your first stop will be the roadside fresh coconut stand before the beautiful drive towards the Pacific coast and the small town of Nosara, Costa Rica, our retreat home away from home! Nosara is a laid back town with lots of surfing, yoga and nature and loads of relaxed style all on a gorgeous beach. And the howler monkeys are always somewhere in town! We invite you to take a peek around with us. If you've ever been curious about what its like to be on retreat with us this is your chance, we've packed it all in. We want you to get a taste of what its like touring around town, learning from us in our in depth painting lessons right there in our jungle classroom! Kick your inspiration into high gear with this nourishing escape into the tropics that will reinvigorate your painting practice. We designed this to be a pause in your daily life, a re-set where you can stop everything and dive into these art projects with us.
Welcome to Paradise, we can't wait to show you around!
IN THIS ONLINE RETREAT WE'LL EXPLORE:
Welcome & Introduction: Painting in Paraiso: Welcome to Paradise Video and Introduction!, Let's Show You Around Video, Video Introduction to The Jungle Beach House, Video Tour Around Town, Setting Intentions and Opening Circle: Let's Begin
Unit 1: Exploring Abstraction: A long demo video on exploring abstraction and beginning a painting (Mati), Bonus Video Lesson: Adding Gold Leaf (Mati), Inspiration Video: A Day in Paradise!
Unit 2: Watercolor Explorations: A long demo video on Watercolor Explorations & inspiration gathering with watercolor (Faith), A long demo video lesson on Watercolor Waves, capturing ocean inspiration (Mati), Bonus Video Lesson: Watercolor Explorations (Faith), Inspiration Video: Daily Beach Sunsets
Unit 3: Soul Animals & Feather Power: A long video lesson on Soul Animals (Mati), Bonus Video Lessons: Starting & Completing your Feather Power Girls (Mati), Inspiration Video: La Luna :: an evening out of a dream
Unit 4: Layered Botanicals: A long video lesson on Layered Inspired Botanicals (Faith), Bonus video Lesson :: Incorporating Geometrics (Faith), Inspiration Video:: Exploring the Sounds & Colors of the Jungle
Unit 5: Collage: A long demo video lesson on Collage (Mati), Bonus Lesson :: Collage First Layers (Mati), Bonus Lesson: Fun Techniques (Mati), Inspiration: A Self Care E-Book with Lara Cornell
Unit 6: Nature Mandalas: A long video lesson on Creative Fuel with Nature Mandalas (Faith), Bonus Video: Mandala Magic, Gathering Inspiration Video: An Infusion of Tropical Goodness
Unit 7: Painted Mandalas: A long video lesson on Layered Mandalas (Faith), Bonus Video Lesson: Mandalas (Faith), Inspiration Video: Dream a little dream
Closing & Celebration: Art Show & Discussion Video, Blessing & Celebration, Closing Circle
and so much more!!!
We'll walk you through each topic with long start to finish painting videos, inspirational prompts, guided activities and downloads. This class is open to all skill levels and all creative spirits looking to deepen their painting practice, broaden their painting skills, work their bravery muscles in the studio and expand their personal voice in their paintings. Let's dive in!
Here's your invitation to dive deeply into your paintings, to expand your painting skills & techniques in your work and come away with a reinvigorated painting practice.
PAINTING IN PARAISO: AN ONLINE RETREAT IN PARADISE
[ 8 UNITS OF SELF-PACED , INSTANT & FOREVER ACCESS]
AN 8 UNIT ONLINE COURSE, AT YOUR OWN PACE, WITH A LITTLE BIT OF PARADISE IN YOUR POCKET!
THIS COURSE IS FOR ANYONE LOOKING TO GROW THEIR UNIQUE VOICE IN THEIR WORK, EXPAND THEIR TECHNIQUES & WAYS OF THINKING THROUGH PAINT, AND COME AWAY WITH A STRONGER VISION OF WHERE THEY ARE GOING IN THEIR PAINTING PRACTICE.
CLASS DETAILS
RELEASE DATE:
May 30th, Instant & Forever Access Upon Purchase
WHERE:
Online, self-paced
PRICE:
$197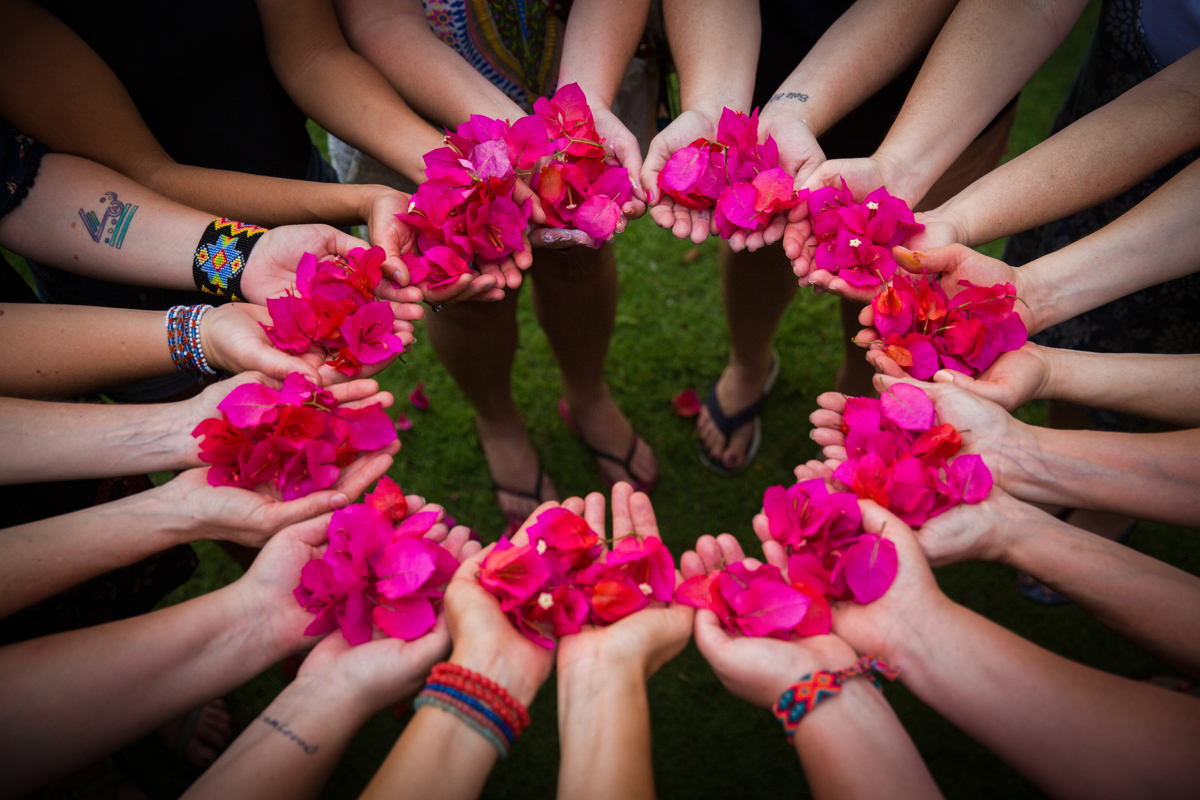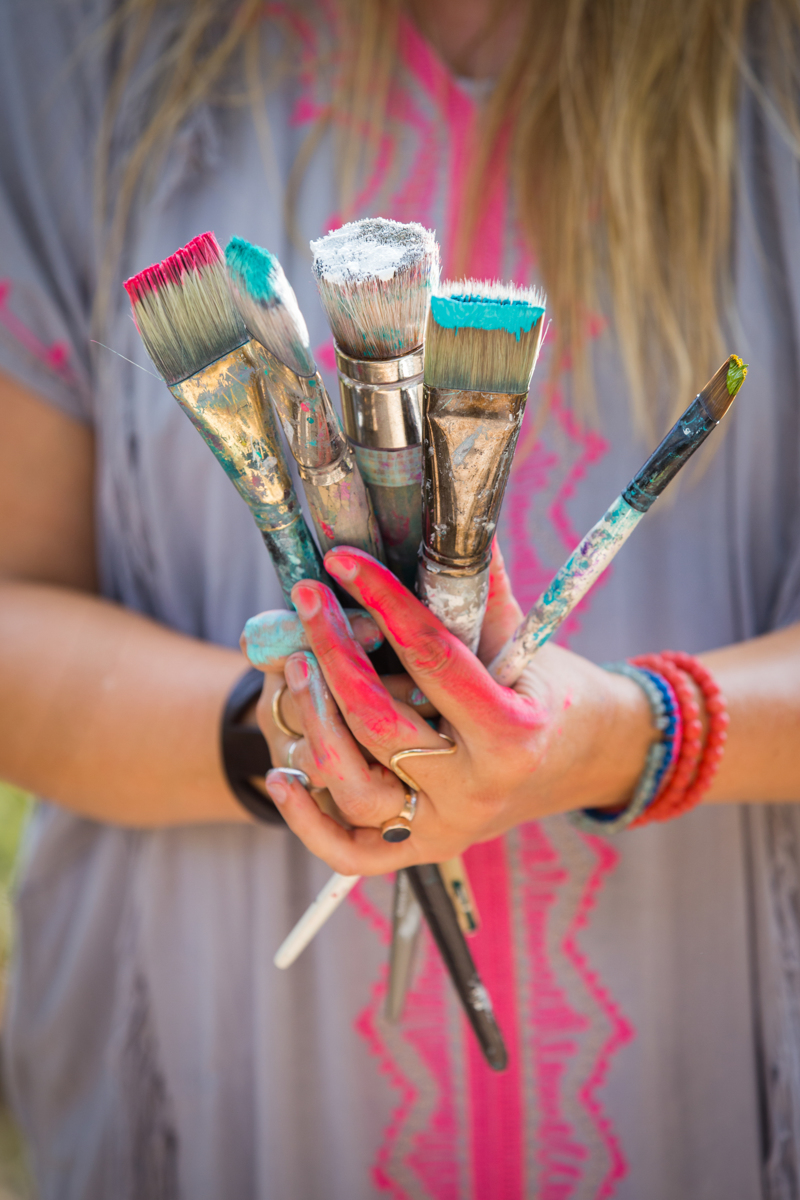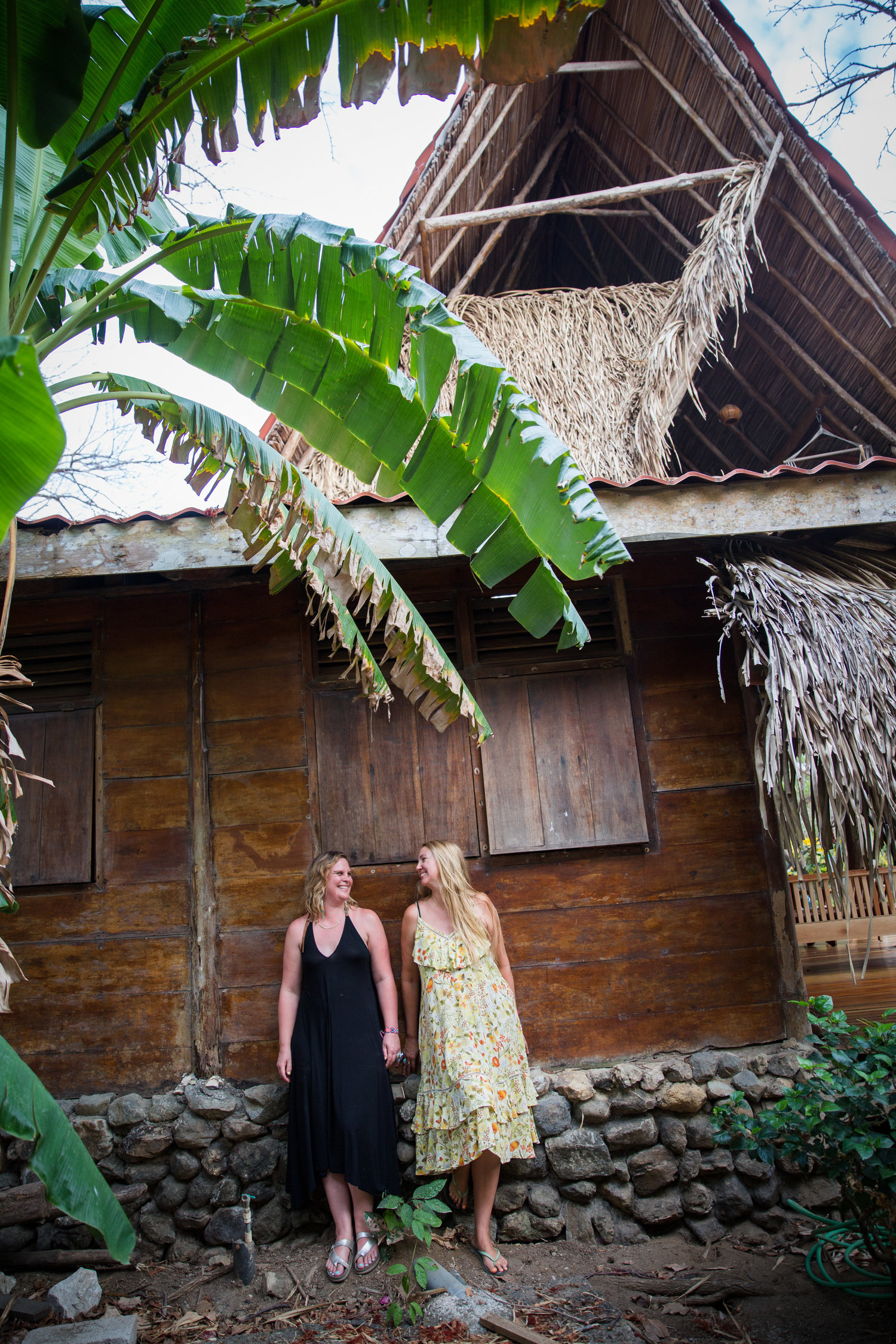 Take A Deeper Look Inside This Course…
This class is for anyone looking to grow their unique voice in their work, expand their techniques & ways of thinking through paint, and come away with a stronger vision of where they are going in their painting practice.
WATCH THE VIDEO FOR A SNEAK PREVIEW!
How It Works
Our Online Retreat will follow a Classroom rhythm to help you stay focused on your goals, stay creatively inspired and deeply explore all of the painting topics.

THE ONLINE RETREAT WILL BE DIVIDED INTO 9 JUICY UNITS!
There will be a Welcome & Introduction Unit, 7 Amazing Painting Units, and we'll close with a Closing & Celebration Unit. Within each unit you'll receive access to two or three long painting demo videos featuring start to finish painting lessons taught by Mati and Faith in our jungle classroom. These instructional demo videos are all filmed on location at our retreat home the Jungle Beach House in Costa Rica. They are a candid window into what its like to be right there on retreat with us. Each video will be around 20 minutes long, and will walk you through our painting processes based on the unit topic. These videos will usually show you the start to finish creation of one of our paintings! We encourage you to turn up the music and paint along with us, and crank the volume to hear all the amazing dialogue with our retreat participants there are some amazing conversations about painting that we've captured in these lessons! Each unit will also contain an inspiration video lesson taking you deeper into our jungle environment, where we'll post videos, ideas and other bits of beauty to keep you inspired. In total there are 29 videos for you in this class, chock full of inspiration! All of this rich content is supplemented with gorgeous photography, taken on location by our retreat photographer….giving you a beautiful window into paradise.


This class really got my painting practice moving. I love where the inspiration has met me and I feel like I'm actually finding my own voice. Having done other online classes I feel the rhythm of this class has been so beneficial.. Having a lesson every day so I'm consistently showing up to my own imagination but with room to breathe through it. Thank you thank you thank you. I am excited to see what I create next and how my own style will merge and develop."
– Belinda Chappell

I feel like this class has been a sanctuary, a painting sisterhood, a place for growth and inspiration! My favorite painting class ever. Faith and Mati's passion and gentle guidance and instruction have been a breath of fresh air into my artistic endeavors. I can't wait to continue the journey!"
– Kathy Anne

I just want to say thank you from the depth of my heart and soul for this amazing class. You both have a beautiful purpose in this world and I am so honored to be a witness and student of your gifts and teachings. I have learned so much about abstract, myself and my art. I have painted more than I did in art school!"
Jennifer Perry

I really love love love this course very much! Not only teaching me painting technique, both of you also shared spirit, courage, fear…these true feeling of you! That make me gradually to accept my imperfection, and become less fear! I enjoyed every moment of painting! Also love the group here! I love to see,and read every response! It's very important that show me the variety way to see every painting! Learn so much!"
Joy Lui

This class was so helpful. It really helped me move forward and out of my comfort zone. I actually feel like I can now see a path forward with abstract work that I wasn't able to see before (!!)  And I really enjoyed seeing other people's work too, it was so inspiring."
Lisa Sousa

Hugest unending thanks and gratitude to you both, Mati and Faith – the structure and love and compassion which you send out and share in these classes is so gentle, nurturing and supportive – it's really the perfect loving recipe for me – and I thank you so very much. Your guidance is cracking open and helping me to welcome adore and accept the creative side within me which has yearned to be expressed for a lifetime – thank you for helping me connect further with myself and all of you wonderful souls."
Quigley
FREQUENTLY ASKED QUESTIONS:
Q: Who is this class for?
A: This online class is open to all skill levels and all creative spirits looking to feel deeply inspired, fill up their creative well, reinvigorate and deepen their painting practice, broaden their painting skills, work their bravery muscles in the studio and expand their personal voice in their paintings!
Q: What materials do I need for this course, do I need a studio space?
A: No, you do not need a separate studio space for this course, but you will get the most out of it if you have a spot in your home where you can easily set up to paint, or that is dedicated just to painting. This could be a corner of your kitchen, dining room or just a cabinet where you store your supplies so you can easily access them when your inspiration strikes. Some of our projects will be messy and you will want a place where you can feel free to let those spirits lead you without worry. We will give you a list of art supplies, many of which you probably already have in your studio/art bin. We'll primarily use acrylic paints and watercolors, we'll go into detail during our first week of class sharing our favorite brands with you.
Basic course material include: 4-6 canvases (around 12 by 12 inches or larger, in the videos you'll see us working on 16 by 20 inch canvases), a simple set of acrylic paint including white & black, a simple watercolor set, a cold pressed watercolor pad, acrylic paint pens & markers, a variety of pens & pencils, gold leaf & foil, adhesive (modpodge or mat medium), a variety of collage papers, a variety of sizes of paint brushes.
Q: How long will I have access to the course material?
A:You'll have lifetime access to all course material & workshop content immediately upon purchase, to enjoy, explore and dive into as many times as you like. You simply need to be logged into your account on Ruzuku, the site that hosts my online classes, to access the workshop!
Q: Do I have to complete all the projects?
A: You will have lifetime access to the course material in our online classroom, so you can go at your own pace! No need to worry if you miss a class or a week or a lesson! We want this class to feed your inspiration, and be a receptive place where you can relax and re-energize your art practice. You will never get any guilt or pressure from us to complete projects. Participants can share their projects on Instagram as they feel led using our tag #paintingthesacredwithin, gaining feedback and inspiration from each other!
Q: How does the online class work?
A: We'll have our own easy to access password protected online classroom where you'll have instant access to all of the units, the complete online retreat will be your's to go at your own pace. You can access all of the lessons as your own schedule permits, and in your own time zone.
Q: How does sign up work?
A: After you click the Register Now button below, you'll be directed to my online e-course host Ruzuku to sign up and pay, remember to use any discount code at checkout! You'll create your own personal account with Ruzuku which you'll use to sign in and access our online classroom. When a new lesson is available in our online classroom you will receive an email letting you know.

Q: Do you offer refunds?
A: No refunds will be offered. Online access to the course material is given at the time of purchase so it is not possible to offer refunds. Thanks for your understanding.
We're so thrilled to share our slice of paradise with you in this exciting class!
XO FAITH & MATI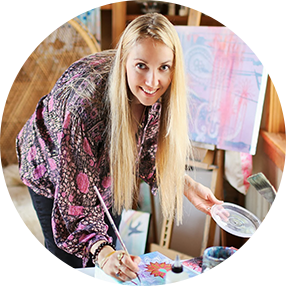 FAITH
is a painter, wife, mother, world traveler and New York City transplant. With 20+ years of personal painting experience she enjoys inspiring others to manifest their most heartfelt ideas through creating art. Her art has been exhibited widely, included in multiple publications and she is very excited to now be fulfilling her longtime dream of offering creative workshops and retreats. She lives with her husband and 3 young children by the sea in Charleston, South Carolina, where they enjoy exploring southern beaches and maintaining a close connection with nature through frequent trips to wild places. Follow along here on her eponymous
blog
and on
Instagram
where she posts daily beauty and inspiration.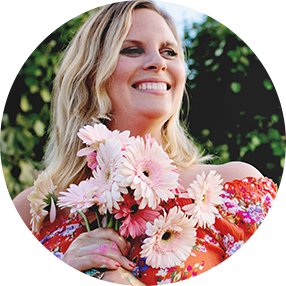 MATI ROSE MCDONOUGH
is an artist and daring adventurer whose name is pronounced Matey, like Ahoy! She is an Oakland, California based artist, illustrator, painting teacher and author of "Daring Adventures in Paint". After wanting to be an artist for many years, but feeling like it was "impractical," at 29 years Mati took the leap and went back to art school at the California College of the Arts. Almost 10 years later, she is still excited and terrified every time she sees a blank canvas. She has had dozens of art shows, taught painting classes internationally and had her art used by clients Patagonia, University Games, Pier 1, as well as greeting cards, and her very own home decor line. She also has illustrated several children's books including "i carry your heart" written by ee cummings.
Through her workshops,book, and popular online course, she spreads a warm message of creative courage: IT'S NEVER TOO LATE TO SHOW THE WORLD YOUR MAGIC.