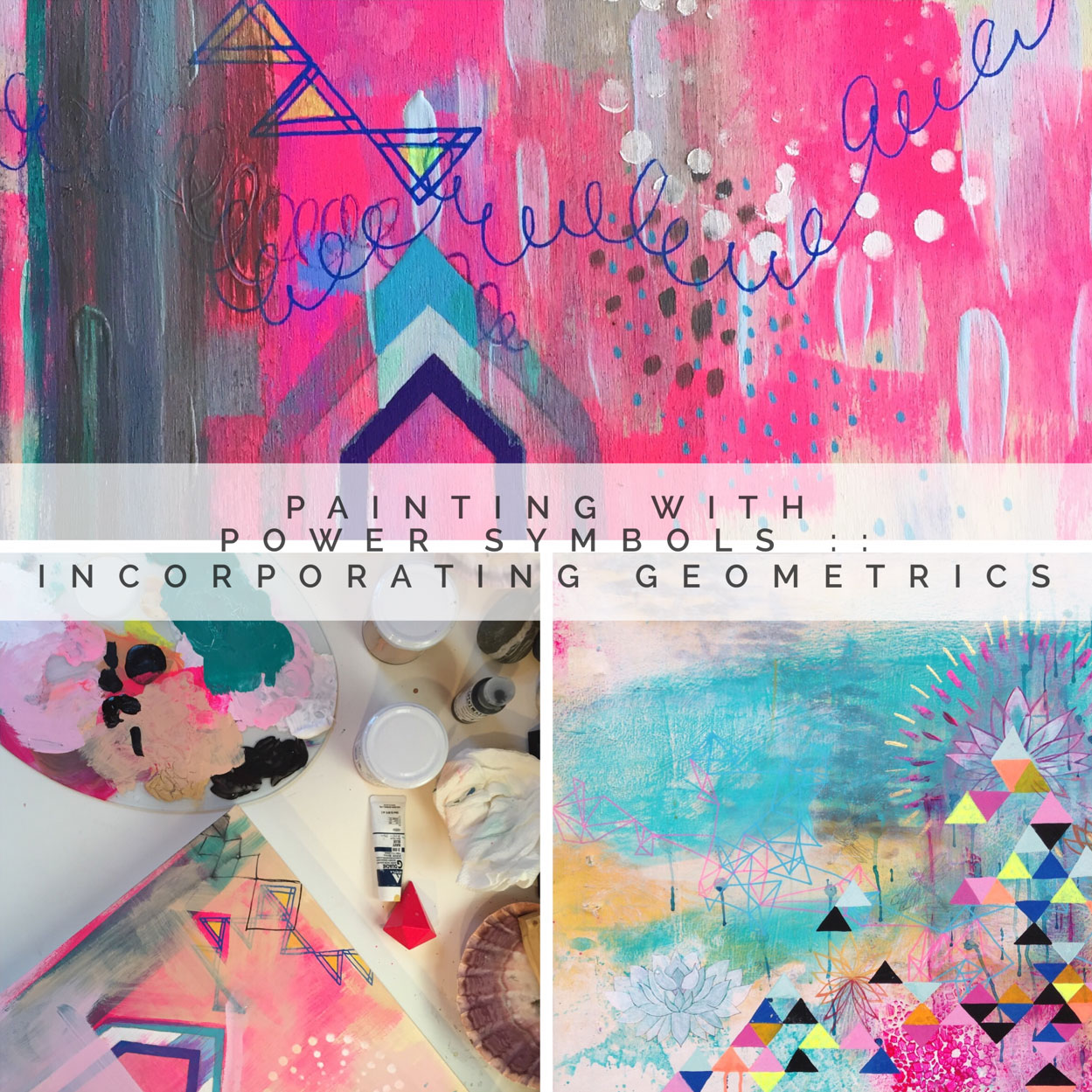 Every month, we'll share a series of fresh videos, inspirational content, start to finish painting demos and peaks into our studios. These monthly episode will all be centered around a monthly theme that will closely follow the chapter themes in our new book Painting The Sacred Within! This class will work well as a supplement to our book, fleshing out the themes & techniques that we offer there, in our videos we want you to feel like you're painting right along with us!
This Painting the Sacred Within Episode is the perfect companion to Chapter 8 in our book! Here we flesh out the lessons for you in long start to finish painting demo videos, where we want you to feel like you are painting right along with us! All of these lessons will help you go deeper into the topic of Incorporating Geometric Imagery into your layered paintings. With tips & tricks, inspirational prompts, 4 long start to finish painting demo videos by Faith & Mati, an artist interview and a special guest post about Cultivating your Creative Genius. You'll finish this episode with so many new skills to add to your "toolbox" to pull out when you are in the studio expanding your painting practice!
Video and Content Includes:
Incorporating Geometrics: Demo Video (Faith)
Incorporating Geometrics: Demo Video (Mati)
Incorporating Geometrics: Demo Video (Faith)
Incorporating Geometrics: Demo Video (Mati)
Inspiration: The sound of your own voice
Painter Interviews: Erin McIntosh
Inspiration: Follow Your Bliss
Guest Post: Cultivating Creative Genius
Inspiration: We are all painting bits of our selves in our work.
Self Care: 7 Wonders of the World in 13 Days
Inspiration: Always Remember
Inspiration: You have the Answer
Receive a FREE Bonus Episode: "Getting to Know Faith & Mati: Our Favorite Supplies, Studio Visits and Q&A Chats."
PAINTING WITH POWER SYMBOLS: INCORPORATING GEOMETRICS
[ PAINTING THE SACRED WITHIN: EPISODE 8]
A MONTHS WORTH OF VIDEO PAINTING LESSONS AND INSPIRATION DELIVERED TO YOU AT THE BEGINNING OF EVERY MONTH!
CLASS DETAILS
WHEN:
Available Now/Yours to Keep Forever
WHERE:
Online, self-paced
PRICE:
$39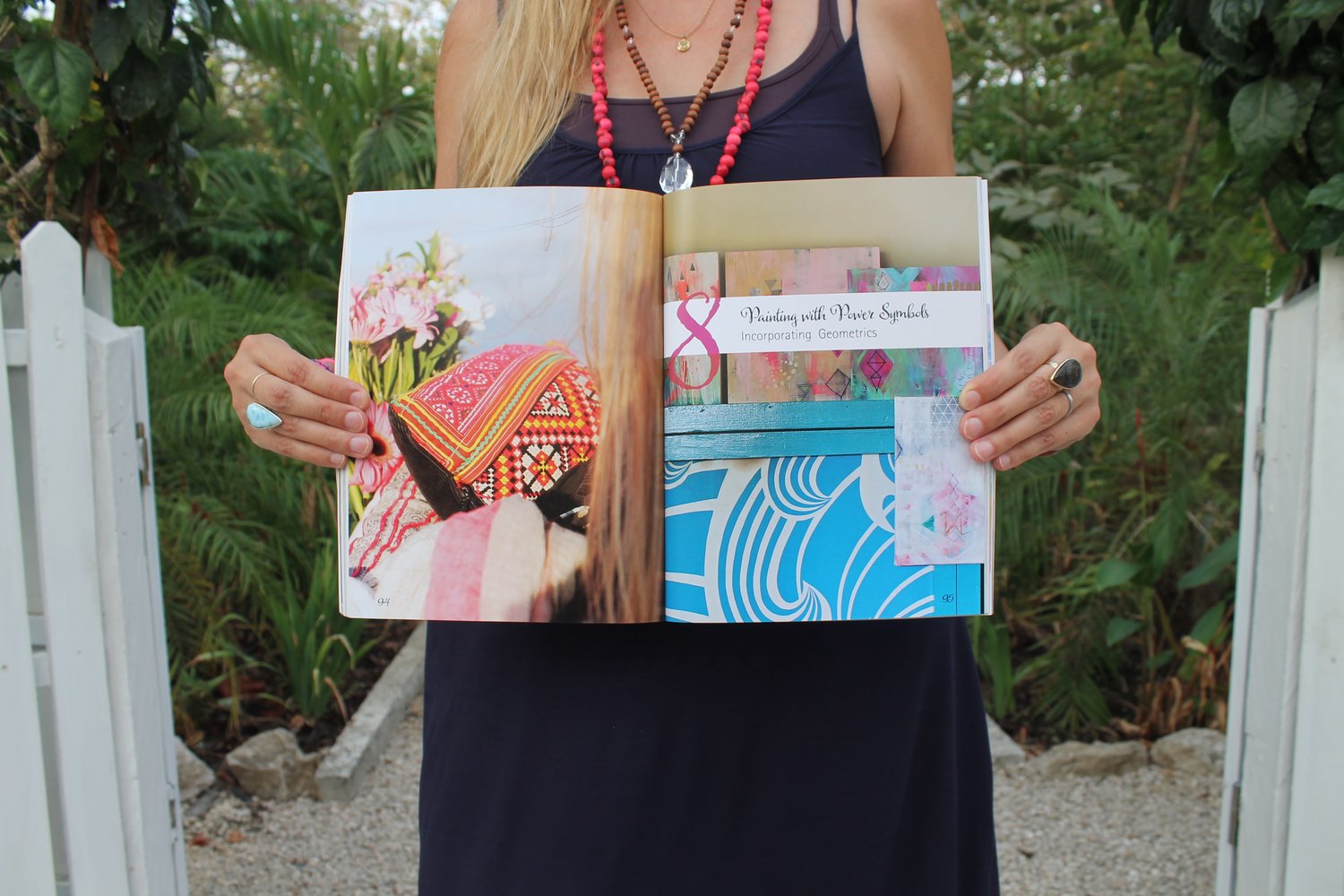 This Episode is the read along companion to Chapter 8 in our book Painting the Sacred Within!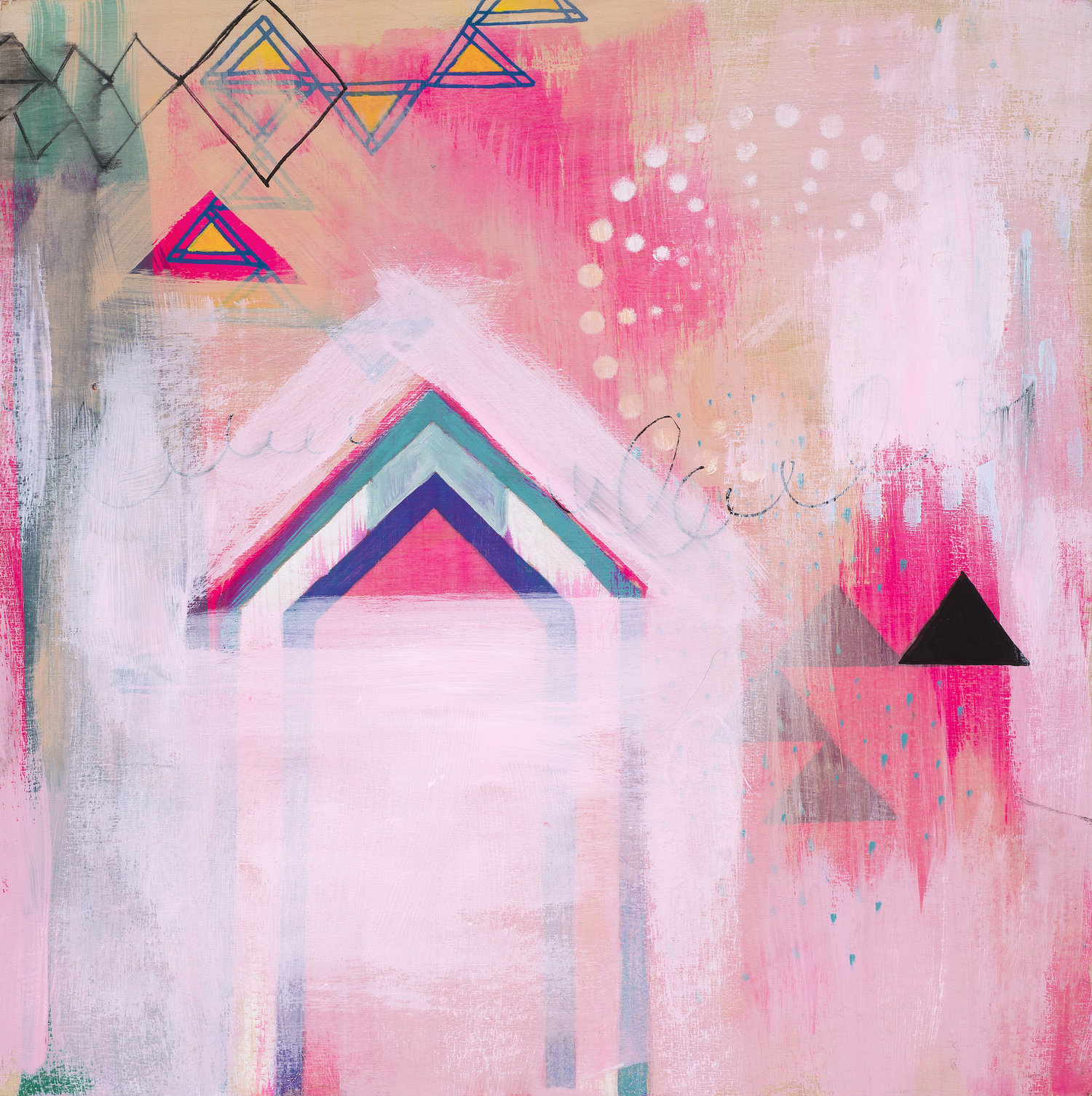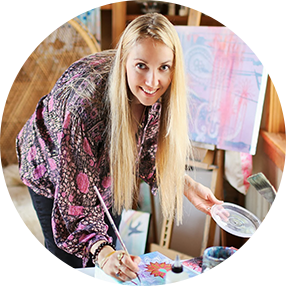 FAITH is a painter, wife, mother, world traveler and New York City transplant. With 20+ years of personal painting experience she enjoys inspiring others to manifest their most heartfelt ideas through creating art. Her art has been exhibited widely, included in multiple publications and she is very excited to now be fulfilling her longtime dream of offering creative workshops and retreats. She lives with her husband and 3 young children by the sea in Charleston, South Carolina, where they enjoy exploring southern beaches and maintaining a close connection with nature through frequent trips to wild places. Follow along here on her eponymous blog and on Instagram where she posts daily beauty and inspiration.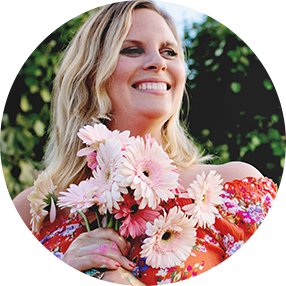 MATI ROSE MCDONOUGH is an artist and daring adventurer whose name is pronounced Matey, like Ahoy! She is an Oakland, California based artist, illustrator, painting teacher and author of "Daring Adventures in Paint". After wanting to be an artist for many years, but feeling like it was "impractical," at 29 years Mati took the leap and went back to art school at the California College of the Arts. Almost 10 years later, she is still excited and terrified every time she sees a blank canvas. She has had dozens of art shows, taught painting classes internationally and had her art used by clients Patagonia, University Games, Pier 1, as well as greeting cards, and her very own home decor line. She also has illustrated several children's books including "i carry your heart" written by ee cummings.
Through her workshops,book, and popular online course, she spreads a warm message of creative courage: IT'S NEVER TOO LATE TO SHOW THE WORLD YOUR MAGIC.