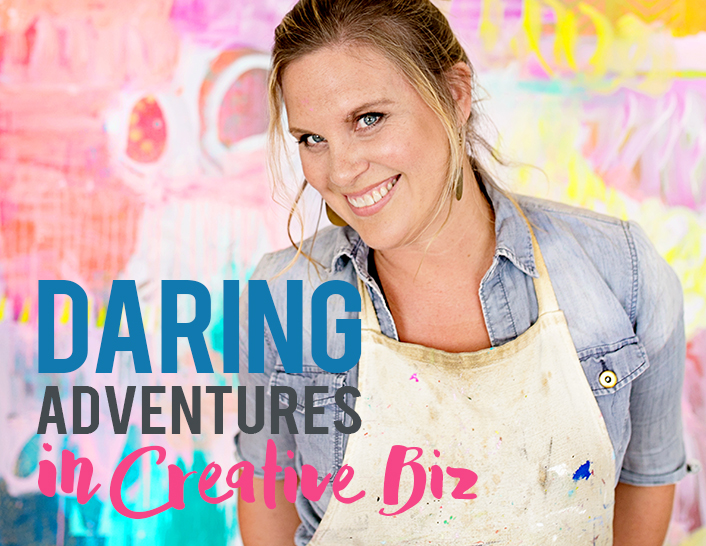 Heartfelt Business Guidance, Interviews and Workbooks to BOOST your Biz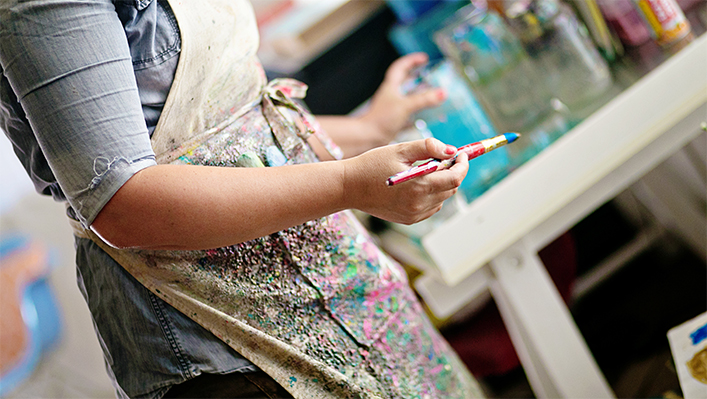 Daring Adventures in Creative Biz: Business & Artistic Discovery for People Who Want to Live Their Dreams. For 3 months, we'll spend each week diving into what it takes to passionately run a Creative Business while staying inspired as an artist and creative.

THIS CLASS IS FOR YOU IF YOU SAY YES TO ANY OF THESE QUESTIONS:
Are you feeling stuck with your creative process?
Do you want support and to be part of a community of creatives encouraging one another?
Would you like to learn more about the various avenues available to artists to make a living?
Are you wanting to dive deep and figure out your creative direction and authentic voice?
Are you noticing it's the Spring and you'd like to take some action towards your artistic dreams and goals?
This course will be chock full with inspiration, interviews and deep diving into your creative business visioning and income boosting streams! Like licensing opportunities! Like my video camera line and Bird vases below and Abstract Dress line!
NOW OFFERING INSTANT ACCESS— Binge worthy biz advice, interviews and Workbooks to BOOST your Biz!
Created in Companion with my NEW SHOW THE WORLD YOUR MAGIC Mastermind Group & Individual Creative Mentoring! Click here for more info! 
DARING ADVENTURES
IN CREATIVE BIZ
[ Available as Companion to Creative Mentorship]
DARING ADVENTURES IN CREATIVE BIZ: BUSINESS & ARTISTIC DISCOVERY FOR PEOPLE WHO WANT TO LIVE THEIR DREAMS.
THIS COURSE IS CHOCK FULL OF INSPIRATION, INTERVIEWS AND DEEP DIVING INTO YOUR CREATIVE BUSINESS VISIONING AND INCOME BOOSTING STREAMS!
OUR GUESTS + THEIR THRIVING VENTURES:
KRISTINE BROGNO: Design Director of Children's Publishing at Chronicle Books
CHRISTINA EMPEDOCLES: Personal Finance Pro + Artist + Designer
HALLIE GREY: CEO Home Textile Design Company— Gray Market Design creator of these stunning textiles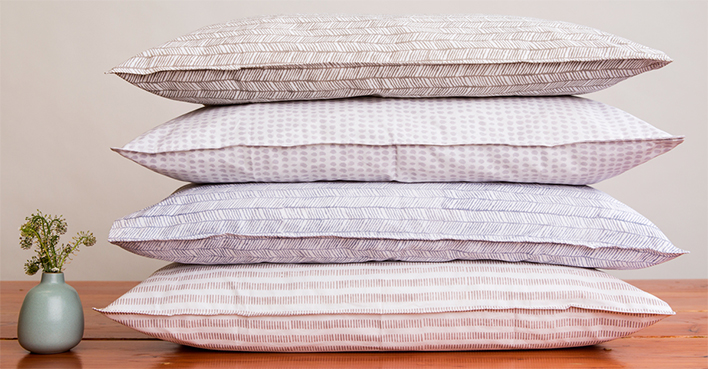 TIFFANY HAN: Life Coach Extraordinaire
CHRISTINE HUGHES: Website Designer for Darling Studio
SUSAN NETHERCOTE: Clothing Designer + Holistic Business Coach
WILLO O'BRIEN: Heart + Body Centered Coach for Creative Entrepreneurs
HANNAH ONSTAND: Book Publishing + Marketing Expert
EMILY MCDOWELL: CEO Card Line Company
ANDREA SCHER: Ecourse Expert at Superhero Life
MARGO TANTAU: VP of Creative at Midwest-CBK
TRICIA RISSMANN: Modern Gallery Artist at TriciaRissmann.com creator of this stunning painting below + shown in many galleries: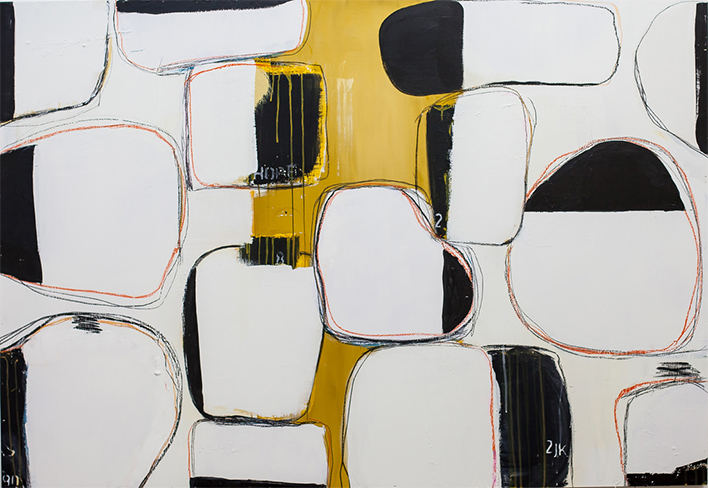 MARISA CUMMINGS: Artist at Creative Thursday
AND MORE!!! 
WE'LL ALSO BE DIVING INTO THE NITTY GRITTY OF TOPICS LIKE:
YOU WILL RECEIVE 6 MODULES CHOCK FULL OF INSPIRATION, WORKSHEETS and VIDEO INTERVIEWS! Every other week of the 12 weeks you will receive a NEW MODULE. Participants will have the opportunity to make comments and ask questions each week on the topic area. Participants are encouraged to post images of their art and deliverables progress in the group (visible only to fellow participants) and leave questions + feedback for their classmates.
DECIDING WHAT DIRECTION TO TAKE YOUR CREATIVE BUSINESS

MARKETING

SETTING UP SHOP: ETSY OR OTHERWISE

WEBSITE CREATION

CREATIVE SCHEDULE: WHAT WORKS BEST FOR YOU

PROCESS: INSPIRATION SEEKING, CREATIVE FIELD TRIPS, "FILLING THE WELL," SUSTAINABILITY VS. BURNOUT

BRANDING

CREATIVE COMMUNITY

CREATING A PRODUCT LINE: CARD LINE, HOME DECOR, ETC.

AGENTS

BOOK WRITING/PROPOSALS

RUNNING ONLINE COURSES

TEACHING OPPORTUNITIES

TRADE SHOWS

ILLUSTRATION + LICENSING OPTIONS

BRICK-AND-MORTAR SHOPS

GALLERY SCENE

WHOLESALE

RUNNING A CREATIVE SPACE AND ART STUDIO
My first painting book and my e.e. Cummings kid's book (I've published 4 more since!) :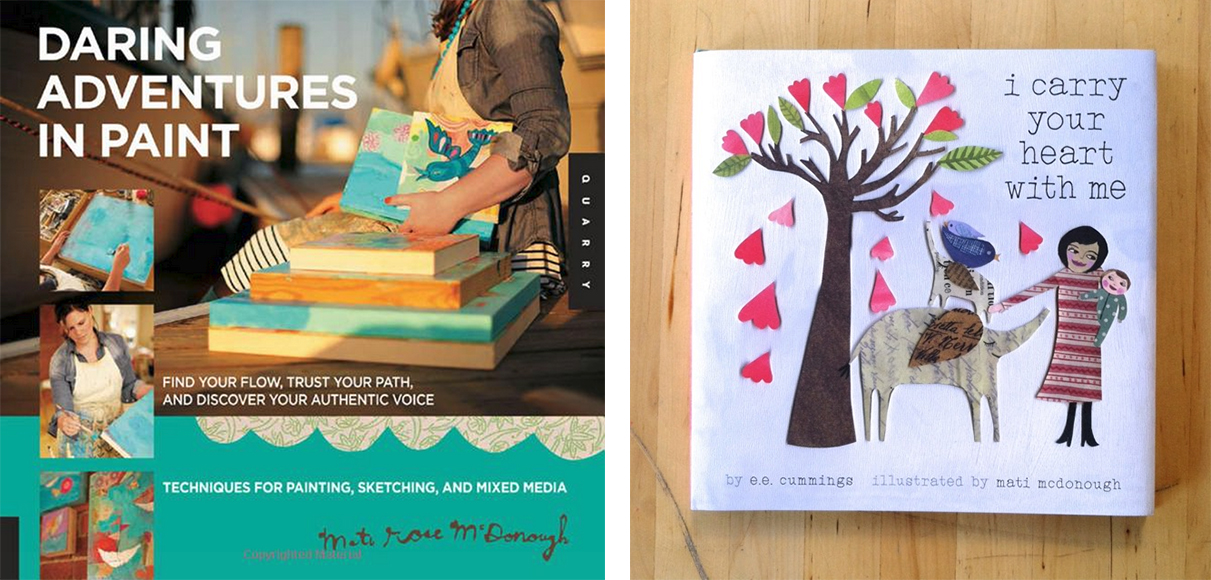 YOU CAN MAKE THE LEAP!
I want to share with you all that I've learned in over 10 years of running a Creative Biz! I love this work of helping creatives find their stride and take big steps towards their dreams.
NOW OFFERING INSTANT ACCESS— Binge worthy biz advice, interviews and Workbooks to BOOST your Biz!
Created in Companion with my NEW SHOW THE WORLD YOUR MAGIC Mastermind Group & Individual Creative Mentoring! Go here for more info + to register! 
Each week, we'll dig into the themes below and set the stage for you to thrive!

PASSION

INSPIRATION

GATHERING

COMMUNITY

BIZ +

$$$

GOALS

RESEARCH

MARKETING

COMPASS:

ASKING YOURSELF THE TOUGH QUESTIONS

CREATING YOUR

DREAM

SCHEDULE

BALANCE

GOAL-SETTING

LAUNCHING

CELEBRATION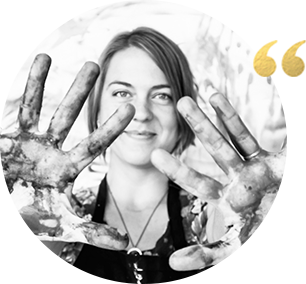 In this world of being painter ladies who teach and share online, Mati Rose was like Beyoncé to me – such a shining star! So when she offered this course, I jumped at the chance to learn from her experience. At first I was hesitant about the cost of the course since I was starting my biz on a shoestring budget, but I can tell you, it was super worth it. This course was like a catapult for my creative career. I devoured every assignment and interview. If you take this course, definitely clear your schedule because there is so much goodness to absorb. Mati was so generous with everything that she shared, and I met such awesome kindred spirits in the course. There are a lot of e-courses out there and this is the one that has made the biggest impact on my career. It is such a gift to our community. If you do the work, be prepared for your creative biz to take off!
Here are some of the things I've accomplished since taking Mati's course:
Teaching!
• Blended my love of botany & wilderness with art! & for the past two seasons have taught my painting workshops at the Opal Creek Ancient Forest Center and the Sitka Center for Art and Ecology
• Started teaching weekly painting classes in my Portland, Oregon studio space
• Got artist grant funding through the Portland, Oregon regional arts & culture council that helped me hire a professional videographer to film my e-course
• Currently in the final stages of development for my painting and botany e-course: "Wild Wonder!"
• Working on a book proposal by the same name of "Wild Wonder" based upon my workshops & e-course
Gained Clarity on Business Systems & Offerings
• Raised my prices for commissioned paintings
• Shipped a five foot tall painting on canvas to my first commission client across the country!
• Started having regular commission clients for original paintings
• Got my shipping materials and art prints somewhat streamlined for my Etsy shop
• Created a mailing list and started sending newsletters out
Participated in Lots of Shows & Things:
• Created a booth and product line and sold paintings and prints at Crafty Wonderland & other local Portland shows
• Went all the way to San Francisco with my car packed full of art for the Renegade Craft Fair
• Participated in Portland Open Studios, Southeast Art Walk, and Mt Tabor Art Walk.
• Painted live for a huge crowd at the Portland Art Museum for the Monster Drawing Rally
• Painted a Torso for the Keep A Breast Fundraiser, an awesome international art project with tagline #iloveboobies
• Featured artist & speaker for the Sitka Center for Art and Ecology's "Mingle & Muse" Lecture series
• Featured artist in Voicecatcher Magazine's Winter 2016 issue
• Traveled to Costa Rica and New York for painting retreats with kindred spirits in this painting & teaching online world
Not to mention, I've met the BEST people on this path. Including YOU! Making & sharing art just magnetizes the BEST people into my life! I am just getting started, there is so much to create!
Thank you SO much for all of your encouragement. You're positively magical and you have been such a positive influence, I appreciate you to the moon!
Annamieka Hopps Davidson, Artist
http://www.annamieka.com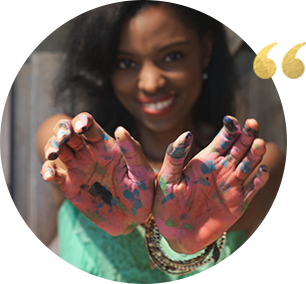 When I started pursuing a creative path, I didn't even have a website or business cards. I was struggling to find my voice and really needed a community I could connect with.
Daring Adventures in Creative Biz is just the right mix of butt kicking and support. Here are a few of the things I've accomplished since taking Mati's course:
-HAD AN ANTHROPOLOGIE LINE!!!
– Created a website
– Featured in Design*Sponge
– Launched two collections
– Completed an artist residency in Hudson, NY
– Had a pop up shop and live painting event at Pottery Barn
– Started The Creative Brunch Series and hosted several maker workshops in my local area
And so much more!
Also started my Daring Adventures in traveling to Italy and Costa Rica soon on art retreats! I'm just getting started and I'm excited for all we will do together!!"
– Nikki
IG: @nikkicadestudio
Email: hello@nikkicadestudio.com
Website: http://www.nikkicadestudio.com

Thank you for encouraging me to do it. Actually, thank you for ALL your encouragement. I can honestly feel things shifting in really amazing and exciting ways. I feel like the whole world is opening up to me, which is amazing and scary and empowering and exciting. I'm so glad I'm doing this course with you. Thank you!"

I am so glad I joined up for DA in Creative Biz! I loved the pace and momentum of the class, and the number of lessons full of rich content sent each week. I also gained so much out of my one-to-one mentoring session with Mati, becoming clearer on my next steps and why/what I would be offering. The community feel of DA in Creative Biz was really welcoming, supportive and fun. There was a great mix of different creatives in the class, meaning that I learnt a lot from my classmates, as well as both Mati and the inspiring people she interviewed for the class."
I am overcome with a powerful nudge to just email you, do before I talk myself out of it, here I am. I want to let you know that I love you and the work you are doing in the world. It's hugely important, to me, and clearly to others too."
– Charlene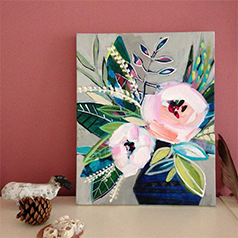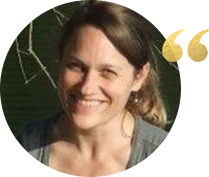 One of the most valuable things I learned in this course is the importance of being brutally honest with yourself; I learned I'm not disciplined enough to start up a new business, again…not yet.
During this course, I was fortunate to have the time and space to dabble in a few things that I had been wanting to get back to. Just a few weeks into the class, I had started up some kids' art classes out of my house and was taking refresher graphic design courses. Having the encouragement and support (as well as breadth of knowledge) from Mati as a guide with the accountability and ideas from the entire group was an immense gift and definitely my favorite part of the course. I highly recommend Daring Adventures in Creative Business ~
if you're ready to launch a business and frightened of that next step or even if you're still just kicking around some ideas. You'll be amazed what transpires."
– Krista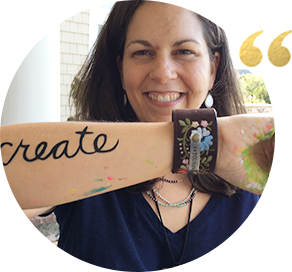 I was a bit hesitant to register for Daring Adventures in Creative Business. Was my art good enough? Was this course for me? I'm glad I decided to register. Committing to myself and my work in this way was a fantastic experience. Participating in each of the lessons felt like an investment in myself and my future.
Mati was extremely involved in the course and always attentive to questions and comments. The themes of each week built upon each other and hit on the foundations of creative business – goals, marketing, finance. The accompanying Facebook group was fun and supportive and something I will remain active in.
Thanks, Mati"
– Jennifer
jenniferpotterart.com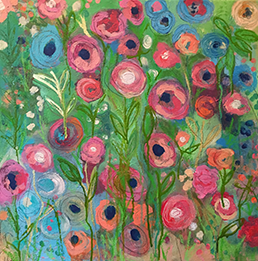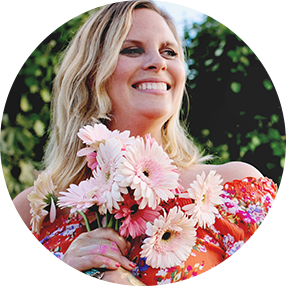 MATI ROSE MCDONOUGH is an artist and daring adventurer whose name is pronounced Matey, like Ahoy! She is an Oakland, California based artist, illustrator, painting teacher and author of "Daring Adventures in Paint". After wanting to be an artist for many years, but feeling like it was "impractical," at 29 years Mati took the leap and went back to art school at the California College of the Arts. Almost 10 years later, she is still excited and terrified every time she sees a blank canvas. She has had dozens of art shows, taught painting classes internationally and had her art used by clients Patagonia, University Games, Pier 1, as well as greeting cards, and her very own home decor line. She also has illustrated several children's books including "i carry your heart" written by ee cummings.
Through her workshops,book, and popular online course, she spreads a warm message of creative courage: IT'S NEVER TOO LATE TO SHOW THE WORLD YOUR MAGIC.