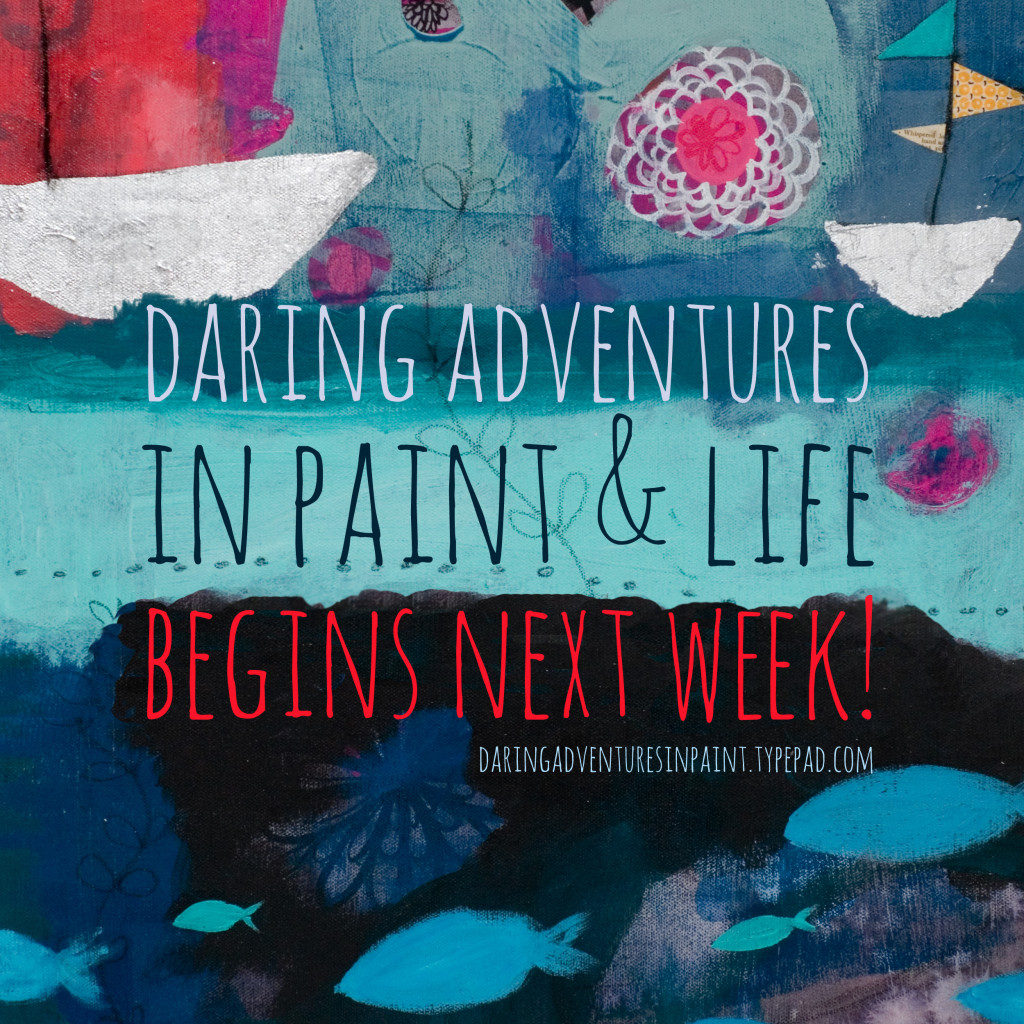 HOW TO REGISTER:

Simply click on the "Add to Cart" link and you will be directed to Paypal to complete your purchase. Then within a few minutes you should receive an email with the login information to be used on the first day of class — April 29th!
Daring Adventures Deal is $199!
($100 off full price first day of class)

ends April 29th
*************
WHAT THE COURSE WILL COVER:
Daring Adventures In Paint & Life will be conducted in a safe, private, password protected online environment. Each of the 6 weeks, we'll focus on a different chapter and themes of Daring Adventures In Paint:
Week One: Finding Inspiration — Creating a Lush Painted Background
Week Two: Trusting Your Path — Creating a Patchwork Collage
Week Three: Showing The World Your Magic — Silver-Leaving Exercise + Doily Stencils
Week Four: Following Your Compass — Transferring Your Sketches to Paint

Week Five: Telling Your Story — Dropping Into Your Own Narrative
Week Six: Finding Your Voice & Flow — Tying it All Together
The course will have lots of fun tips & tricks each week, including:
VIDEO Demos & Material Exploration, Treasure Hunts, Creative Missions, Exclusive Weekly Interviews with Amazing Artists and will be full of Color and daily inspiration.
Guest Artists include: Jessica Swift, Sarah Ahearn Bellemare, Kelly Rae Roberts, Alena Hennessy, Mindy Lacefield and more!
XO
Mati Rose