Click on over to the Etsy shop to view more new original art and purchase a one-of-a-kind piece of magic.
I've been painting up a storm in recent months, and now it's time to send these babies out into the world! These abstract paintings are very dear to my heart because I made them just for me — no instructions, no intentions, just "what would happen if I…?" and "ooohh! I love that!". When I paint from a place of play and experimentation, I am always pleasantly surprised by what emerges. This series has a fresh, playful feel with a modern edge. Perfect gifts for yourself or loved ones!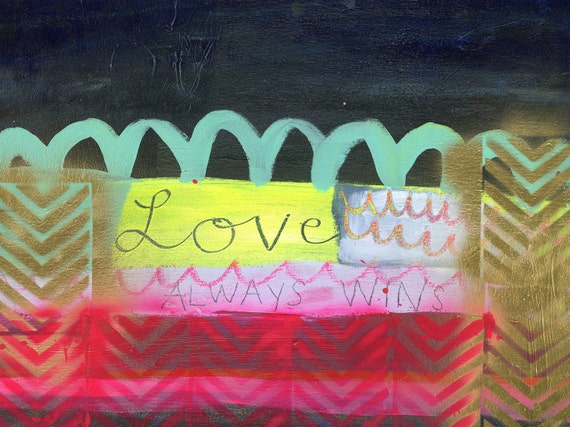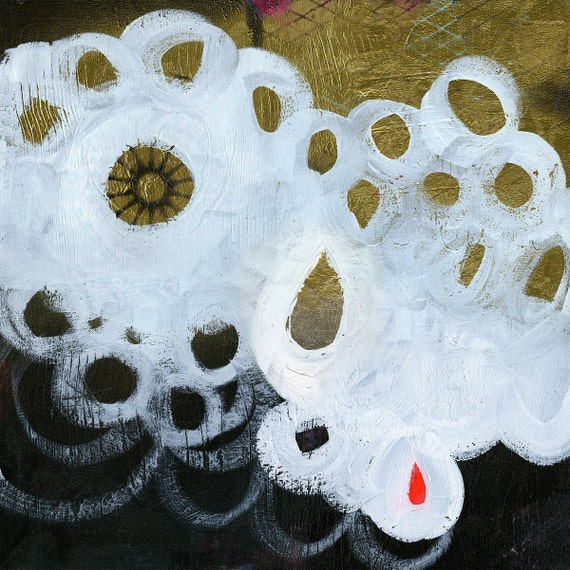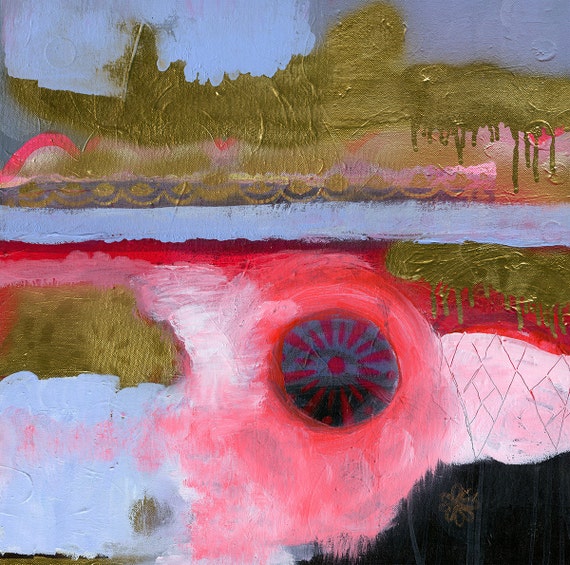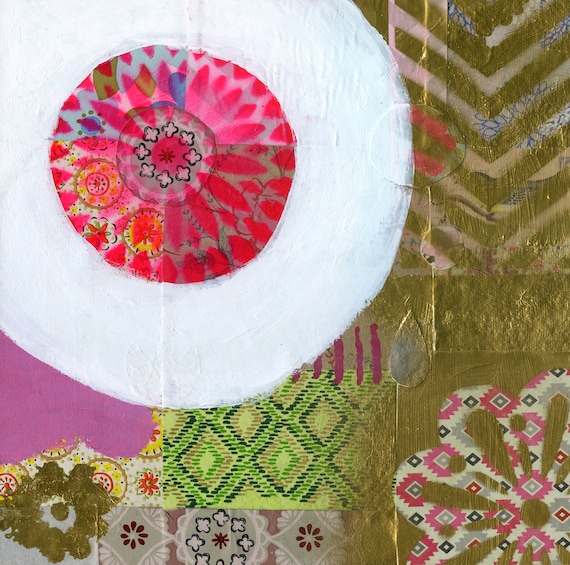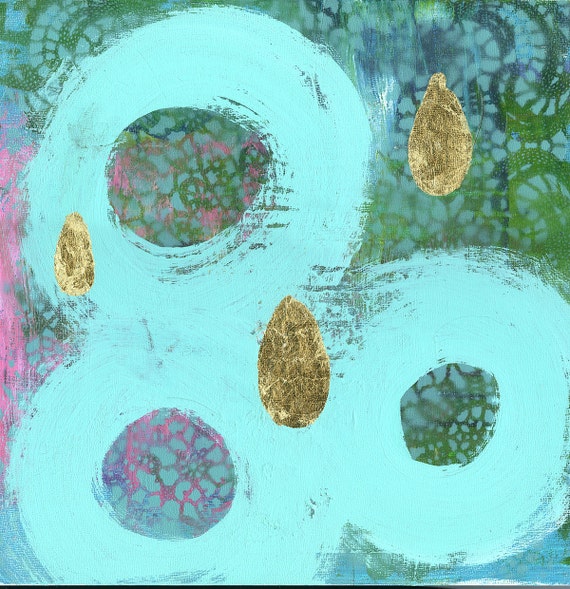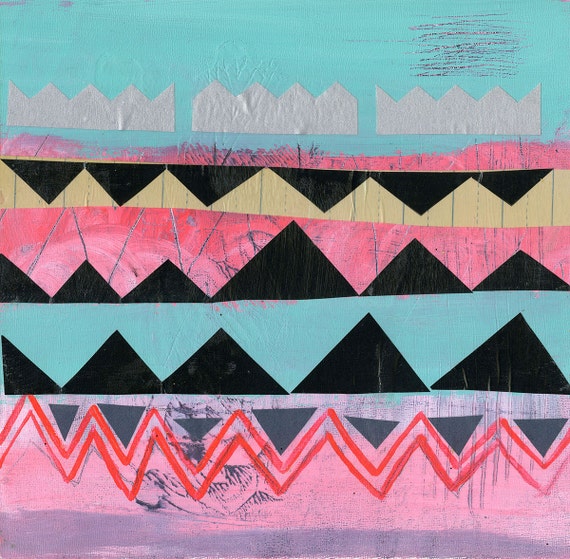 A long walk with your imagination.
A loose experiment in "what if…?"
A love affair with paint, pattern, and color.
From my new series of abstract work. Magical + modern <3
This beauty has a bold, mesmerizing composition, with layers of patterned collage paper, kaleidoscopic spray paint, wide acrylic brush strokes, and rich accents in gold leaf (yes, it shines in real life!).
Details:
— Original paintings
— Ready to hang
— Packaged and shipped with care
Go here to see them all.