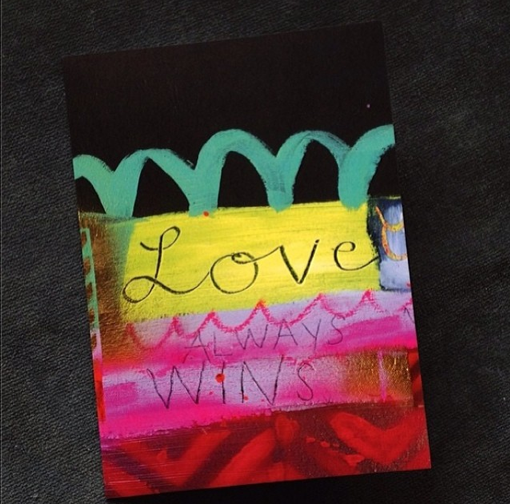 fitting as it is valentine's day and i feel moved to write a love letter to myself.
have you ever tried this?
i have found that the key to loving others deeply is loving yourself fully, faults and all.
dear mati,
i love you. (feels totally awkward, but it gets easier). you are the bees knees. the bomb diggity.
i love you so much. you are taking BIG strides to becoming you. Imperfect, messy, loving, curious on a journey—you.
i love you so much. thank you for being there for yourself during darkness. thank you for asking for help and reaching out.
thank you. i love you. so much.
you with your
turquoise sweater
nervous stomach
low bank account
bitten hang nails
questions
spaciousness
*self-compassion*
slowness
presence
day dreaming
playing
manifesting
LOVING WIDE & STRONG!
stepping into you power as a woman & life's work.
Yes! You are becoming exactly right.
I love you.
deeply + strongly + fully + supremely with gratitude.
xoxxoxox
me
*disclaimer: welp, this doesn't just happen in a day. it's an ongoing practice.