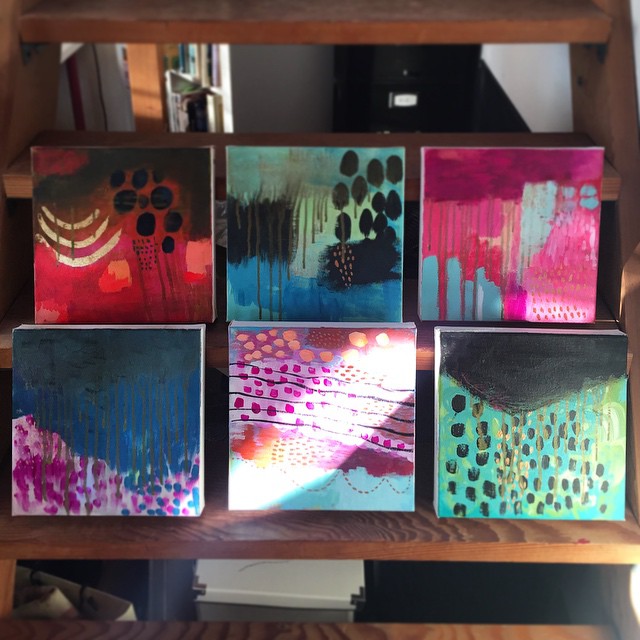 Manifesto:
Aligning myself with the fumblers.
Those who are truth tellers who don't put a glossy sheen on it all. Instead shine deeply.
Own their beautiful brilliance as well as their fumbling.
I love beauty. I love beauty in the breakdown too. In the ebbs and flows and fallow moments.
I love abstract painting because you can see evidence of fumbling. Of exploration. Of curiosity. Of the not knowing what it's going to look like.
Fumblers are honest about their trials and tribulations.
This doesn't mean we don't try as hard as we might to do our very best. Contrary… that's where the fumbling takes place. But when someone asks how we're are doing. We show up courageously and say how we feel. How it's hard. We don't have it all figured out yet. We're falling in love with our life, again and again.
Shine on, fellow fumblers!
(Dedicated to my dear fumbler friend Kate WC)